Front and Center: Driving Safety in Philadelphia
The Philadelphia Inquirer recently featured how one parent, Amber Clark, led the fight to change state law after her child was involved in a close encounter involving a motorist that illegally passed a stopped school bus.
In a front-page expose, the Inquirer reported how an increasing number of school districts across Pennsylvania have equipped their bus fleets with automated video cameras while students board and disembark. In fact, 21 Pennsylvania school districts have begun using the technology at the beginning of this school year, including seven in the Philadelphia suburbs.
The success of these safety programs has reportedly inspired the City of Philadelphia to consider authorizing a program of its own. Read more here to learn how the deployment and adoption of BusPatrol's innovative, full-fleet technology is making a difference in communities, both large and small.
Did You Know?
From August through November in 2022, a total of 1,000 school buses equipped with BusPatrol cameras captured almost 8,000 incidents of illegal passes, equal to eight violations per bus. The first full week of school in September was the most dangerous, with some communities seeing more than one violation per bus per day.
School in the Spotlight
Welcome aboard! We're pleased that the North Penn School District recently partnered with BusPatrol, providing their students with top-notch safety and parents added peace of mind.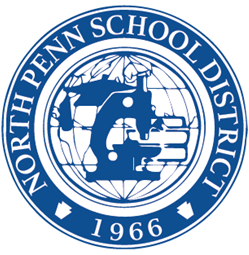 Several other school districts around southeastern Pennsylvania have also adopted BusPatrol program, including Norristown, Chichester, and Southeast Delco.
Progress in Pittsburgh
Go Steelers! Last August, Pittsburgh Public Schools announced its intention to launch a school bus safety initiative in partnership with local law enforcement and BusPatrol. As part of the initiative, the entire fleet of over 150 Pittsburgh Public Schools buses will be upgraded with advanced safety technology, including stop-arm cameras to capture the license plates of drivers that illegally pass school buses.
As BusPatrol continues to assist with training for enforcement of the program, a warning period will be launched shortly. Check back here for more updates.
Pittsburgh Public Schools is the largest district in Pennsylvania to implement the BusPatrol Student Safety Platform across its entire fleet. In addition to stop-arm cameras, Pittsburgh Public Schools will also equip its buses with safety features at no cost to the district or taxpayer.
Recent School Program Launches
Every day in Pennsylvania, hundreds of motorists fail to stop for school buses and put the lives of children at risk.
Recently, the Daniel Boone Area School District, McKeesport Area School District, and Upper Moreland School District each launched their own safety programs in partnership with local police and BusPatrol.
In February, following a robust education and public awareness campaign, all district school buses in the district were upgraded with automated enforcement technology to detect the license plates of vehicles that fail to stop for school buses, putting children at risk. This education will be ongoing once the program is live.
Other programs launches are on the horizon. We anticipate the school districts of Wissahickon, Carbon Lehigh, Exeter, and Wilkinsburg to announce the launch of their programs soon – check back for updates!