Select your country and language preference to view all jobs.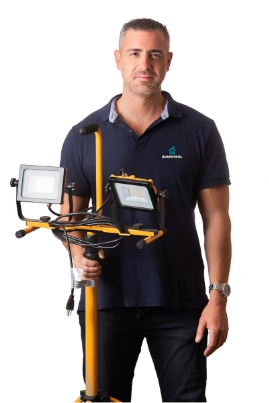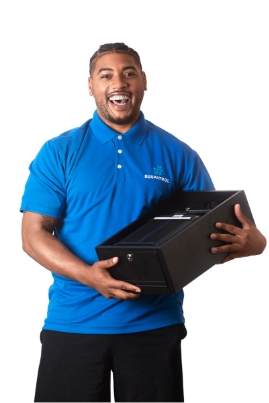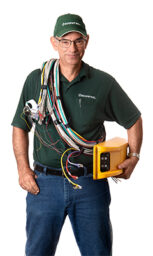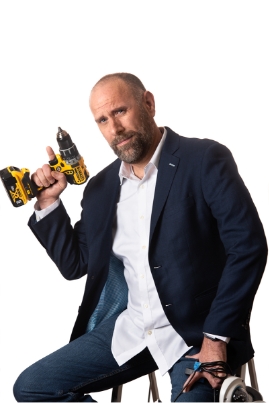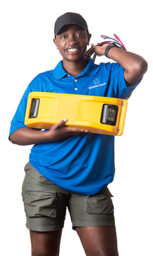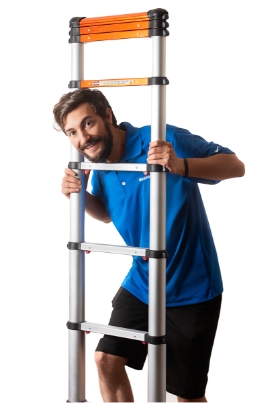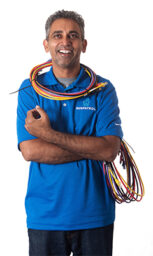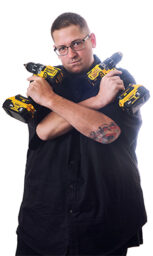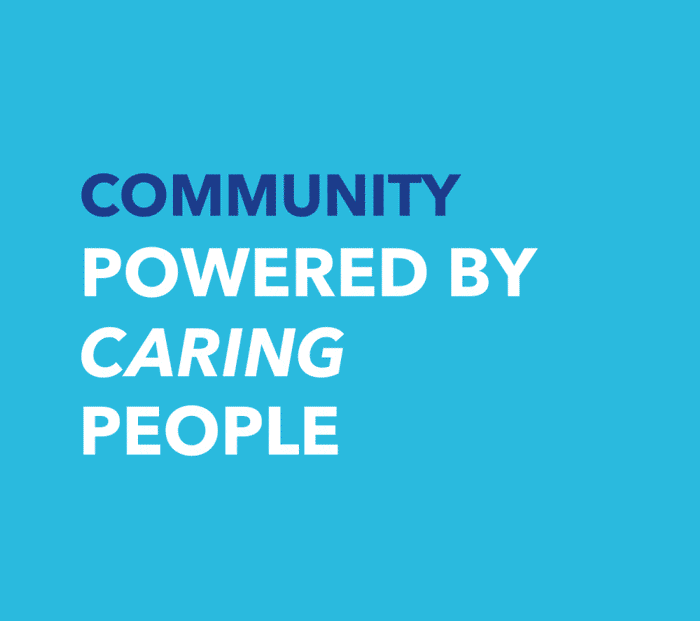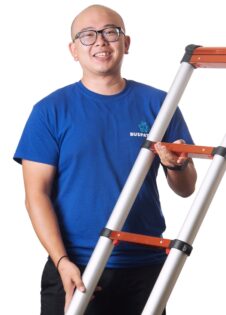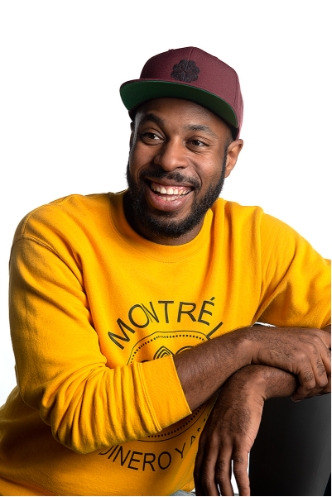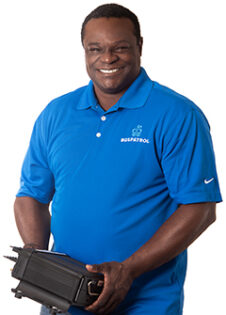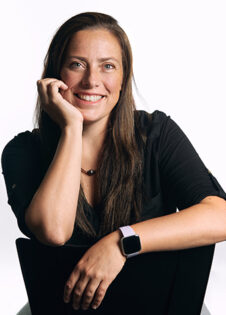 MODERNIZED SCHOOL BUSES
Safer Buses, Safer Kids. Through BusPatrol safety programs, school buses are modernized with cloud-based IoT safety tech to keep children safe.
CHILDREN SAFEGUARDED
We believe in equitable access to technology & safety. Join a team that prioritizes safety for all children. We are on a mission to safeguard all student riders.
ROUTES ENFORCED
Our scalable AI technology empowers communities and law enforcement to correct motorist behavior. 98% of violators do not receive a second citation.
A dedicated, diverse, and eclectic team
united by our mission to enhance student safety
The wellbeing of children is at the center of BusPatrol's philosophy. Our aim is to modernize every school bus with the latest safety technology.
The wellbeing of children is at the center of BusPatrol's philosophy. Our aim is to modernize every school bus with the latest safety technology.
Safety
Safety is our focus, for the children we protect and for each other
Excellence
We commit to innovation and quality work in support of our mission and each other
Connection
We build strong relationships and teams in support of our mission
Impact
We measure success by fulfilling our mission and keeping the company strong
Our values
There are the values that drive our daily decisions, underscore our relationships, and guide our safety mission.

We're all about children's safety

Education is at our core

We're innovative & collaborative

We put safety before our bottom line.
We work to empower our communities



Great vision and working environment. Working for BusPatrol has been satisfying because we make a difference. It is motivating to work with ateam that shares a common mission and philosophy. I've been fortunate to learn from innovative leaders in tech, logistics and student safety.
We're dedicated to student safety
Be part of our safety journey
We're looking for passionate people to help us modernize student transportation. BusPatrol offers you the chance to join an innovative and dedicated team, focused on leading edge technology with a competitive compensation and benefits package.
We want to empower and reward our employees. Our comprehensive benefits packages include competitive salaries and benefits with US 401k & Canadian RRSP plans that match your annual contributions. We offer career development and training opportunities in all areas of our business.
A Performance-Based Recruitment Experience
As a cutting-edge technology company, BusPatrol is continuously recruiting highly skilled and in-demand candidates to meet our growing needs. We take a thoughtful approach to how we attract, engage and measure candidates. To align with our performance-based organization, we use performance-based interviewing. In a nutshell, performance-based interviewing asks hiring teams to look at a candidate's relevant experience and their performance over time, which are better predictors of success and will lead to higher performing teams. We also measure cultural fit to ensure a candidate has the potential for long term fit. 
Candidates retained for interviews should expect interview questions to focus on performance. Questions will seek to better understand what success looks like for you, how you handle challenges, and how you build relationships. Come prepared with tangible examples of how past experiences could contribute to your success in a new role at BusPatrol. 
JOIN A COMPANY DEDICATED TO STUDENT SAFETY
Be part of our safety journey
We're looking for passionate people to help us modernize student transportation.
BusPatrol offers you the chance to join an innovative and dedicated team, focused on leading edge technology with a competitive compensation and benefits package.
Benefits include
Competitive Salary

Healthcare Insurance

Vision and Dental Care

Training Opportunities

Vibrant Working Environment

Much More!
EXECUTIVE PROFILES
Leading the way towards a safer future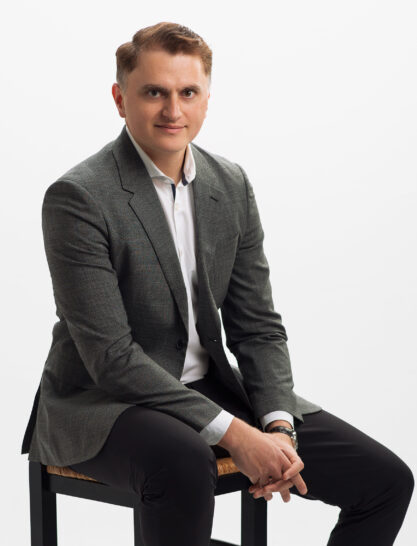 Karoon Monfared
President & Chief Executive Officer
As President and Chief Executive Officer at BusPatrol, Karoon leads the safety mission. Working closely with the BusPatrol team, governments, school districts, law enforcement agencies, and community members, Karoon helps ensure that school bus safety programs that protect millions of children going to and from school each year are implemented. Before joining BusPatrol, Karoon successfully founded and co-founded two businesses including a tech-enabled advisory firm and an e-commerce platform. This experience means that he is well-versed in scaling fast-growing tech start-ups like BusPatrol. Karoon is particularly passionate about BusPatrol's safety mission given that his young sons will soon be old enough to board the school bus. A little-known fact about Karoon is that he is an excellent poker player and sometimes plays competitively – watch out for his poker face!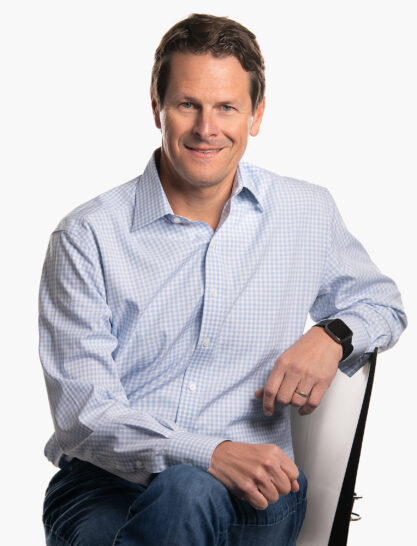 Brad Conrad
Chief Financial Officer
Before BusPatrol, Brad worked as the Executive Vice President at Cardtronics, the largest ATM operator in the world. He now brings his expertise to our student safety mission. He holds a Master's degree in Professional Accounting and a Master of Business Administration from the University of Texas at Austin, as well as an active CPA license. When he is not working to make roads safer for students, Brad is still investing in the next generation, volunteering as a youth sports coach.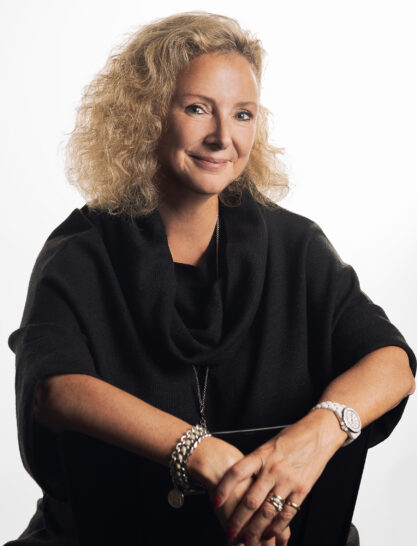 Dominique Jones
Chief People Officer
Dominique Jones is the Chief People Officer (CPO) at BusPatrol. In this role, she leads the People Team, building talented and diverse teams committed to student safety. Dominique has more than 20 years of HR experience across seven industries and three continents. She was born in the UK and worked in Europe for 15 years before moving to Canada – she even met the Queen! Dominique previously worked as CPO at well-known sustainable water brand Flow Alkaline Water, before transitioning to BusPatrol's safety mission. Outside of work, Dominique is a self-described animal lover and a certified coach in Equine Assisted Learning. Her home is busy with horses, donkeys, dogs, and cats.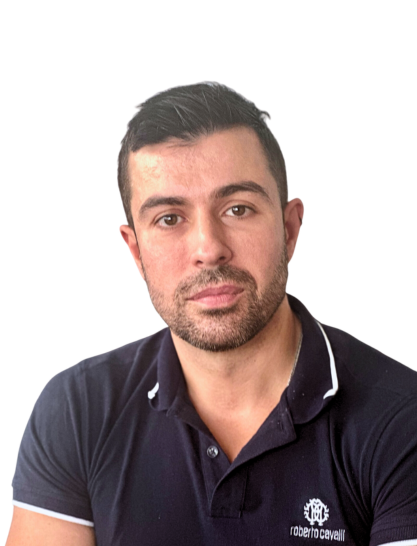 Aleks Zoranic
Chief Technology Officer
Aleks leads the technology team responsible for developing hardware and software for the BusPatrol student safety platform. He has been a vital part of the BusPatrol team from the very beginning, joining the company at its infancy and kickstarting the productization of automated student safety enforcement solutions through scalable edge design, artificial intelligence, and modern feature customization. Alek's expertise and passion for student safety have been invaluable to the development of the BusPatrol student safety platform, which has become a leading solution to illegal stop-arm passings for school districts across North America.
His technical knowledge and leadership have been essential to the platform's success, enabling BusPatrol to modernize the school bus industry and make the roads safer for students. Before joining BusPatrol, Aleks worked on research projects in software design, security and telecommunications, and taught computer science courses at the university level. It was during this time that he first began developing student safety and fleet management solutions, which would later become a key component of BusPatrol.
His dedication to improving student safety is evident in his work, making a real difference in the lives of students and families. His commitment to excellence and to innovation continues to drive BusPatrol forward.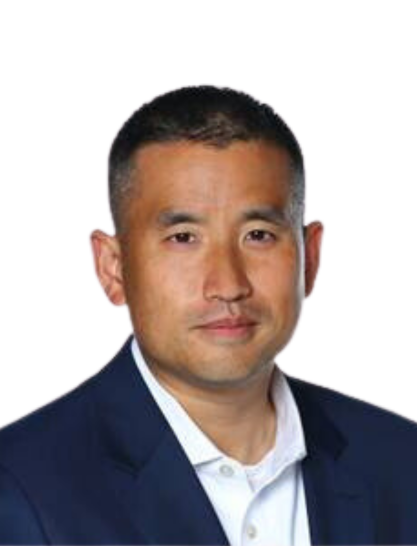 Dalton Li
Chief Product Officer
With over 20 years of leadership experience, Dalton Li serves as BusPatrol's Chief Product Officer and Head of Corporate Development where he is responsible for developing the customer experience and the long-term technology product vision. Prior to joining BusPatrol, Dalton held several senior executive leadership roles including most recently where he led the Core Retail Product division at Vanguard, a financial services organization with over $8T assets under management. In this role, Dalton was responsible for revamping the customer digital experience and building the technology platform to support it.
Prior to Vanguard, Dalton served as Head of Strategy and Chief Innovation Officer for Technology and Global Operations at OppenheimerFunds (a $300B financial services organization) where in addition to strategy deployment and innovation, he built and lead automation (RPA), process improvement, user experience design, and data science efforts across the enterprise. Prior to joining OppenheimerFunds, Dalton was responsible for leading the strategy and execution behind MassMutual's Shingo award winning enterprise-wide lean management system, as the Head of Learning and Lean practices. Prior to joining MassMutual, Dalton spent over six years at McKinsey as a leader in the North American operations practice.  At McKinsey, Dalton led operational and technology transformations in several industries including manufacturing, consumer packaged goods, pharmaceuticals, information technology and financial services.  
Before McKinsey, Dalton spent six years in the US Navy as a submarine officer aboard an award-winning submarine and as an assistant professor of Naval Science at Fordham University and SUNY Maritime. Dalton holds a B.S. in Systems Engineering and M.S. in Operations Research Engineering from George Washington University.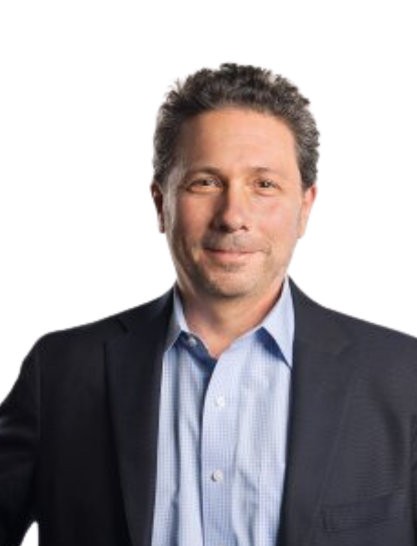 Todd Bromberg
General Counsel
As General Counsel, Todd Bromberg is responsible for managing legal and compliance matters, advising and setting corporate strategy with senior leadership, negotiating key contracts, and employee relations. Before joining BusPatrol, he spent 20 years as a partner at a prominent Washington, DC law firm, where he served as the firm's General Counsel and Chair of its Employment and Labor Group, specializing in litigation, trade secret protection, government contracts, and corporate investigations.
It was in this role that Todd first had the opportunity to work with BusPatrol and was inspired to join the mission. Todd also serves on the Board for several non-profit groups dedicated to disability rights. When he is not providing legal services, Todd enjoys hiking, skiing, and riding motorcycles in the countryside.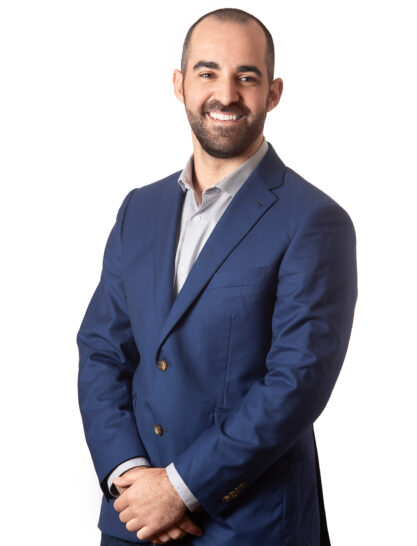 Ezra Okon
Executive Vice President, Operations, Strategy and Analytics
Ezra leads BusPatrol's Data, Citation Operations, Strategy, Product, and Enterprise Services teams.  Since joining BusPatrol, he has supported BusPatrol's rapid growth by implementing org-wide hiring, learning and training opportunities, building new processes and analytics around installation quality/planning, and professionalizing our service and delivery models. Before BusPatrol, Ezra was a Principal at Boston Consulting Group, was the acting Chief Operating Officer for a biotech start-up, and held leadership roles in operations, finance, and corporate strategy at United Technologies Corporation. He holds an MBA from Harvard Business School and a Bachelor of Science in Finance from the University of Connecticut Honors Program.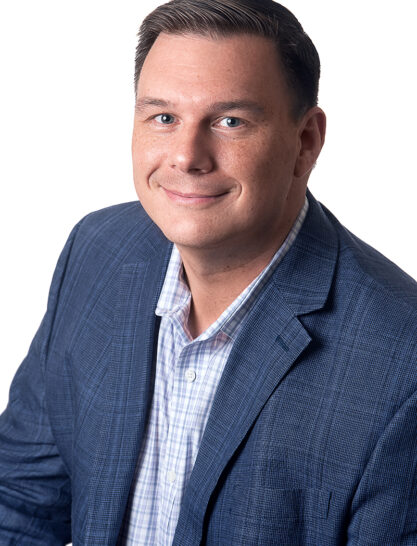 Alex Lane
Executive Vice President, Global Field Operations
Alex leads the Global Field Operations division, overseeing field service, quality, resource planning, and project management. These functions work together to support the deployment and maintenance of BusPatrol's stop-arm safety equipment across numerous jurisdictions. Alex has more than 20 years of experience leading deployment projects and global operations functions across a variety of industries. He worked for large financial corporates, including Morgan Stanly and Capital One. A former Captain in the United States Army, Alex is an excellent, effective leader with skills in risk mitigation, process improvement, and project management.
He is an MBA graduate, Certified Six Sigma Black Belt, and accredited Project Management Professional (PMP). When not working on safeguarding students, Alex likes spending time with his family, travelling, trying new things, and staying up to date on all things technology.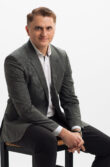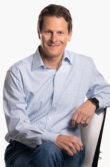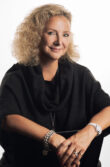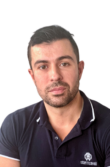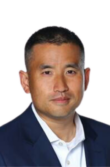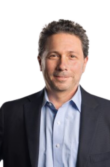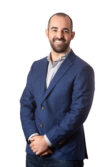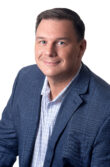 What BusPatrollers are saying about their journey





The best parts about working at BusPatrol are the environment and the employees here. The culture here is really great. I work with people of all ages. You meet all different kinds of people, especially as we're growing. We're very loving and caring. If you need to take time off, they have no issue with that. They know that everyone needs a break and they don't try to overwork you.
Kevin D.
, Field service team lead, Northern Virginia
BusPatrol's culture is very welcoming. I feel safe to be my authentic and creative self at BusPatrol. It's acceptable to make mistakes here because we learn from our mistakes not just as an individual but also as a team, as an organization. All these factors are essential for me to be able to thrive in my role at an organization. There is enough space for every BusPatroller to shine here.
Sr. People Ops Analyst, Montreal
, Team Lead Programmer
My favorite thing about BusPatrol is the Mission and how everyone is working towards it. Finding creative ways of bringing awareness towards the issue of school bus safety and making sure that the voices of bus drivers, parents and children are being heard when they say " Stop for My Bus ". As a father, it's rewarding to know that I'm working for a company who cares about the future of our kids.
Gabriel J.
, Media & Content Producer at BusPatrol, Montreal
This is probably one of the best companies I've ever worked for. Upper management really takes care of their people. I can call the CEO day or night with any questions or go for lunch with him. We all have good relationships. Another thing I love about working here is being able to affect the driving habits of drivers to make them aware that the school bus is not something you pass when the stop-arms are out.
Kevin H.
, Senior Engineer at BusPatrol., New Orleans
I know I'm making a difference, for communities first, and also putting in place improvements which make us work smarter. The company is growing fast, I am surrounded by very inspiring people and the daily opportunity to develop my own team.
Emmanuel M.
, Implementation Portfolio Lead, Manager at BusPatrol, Montreal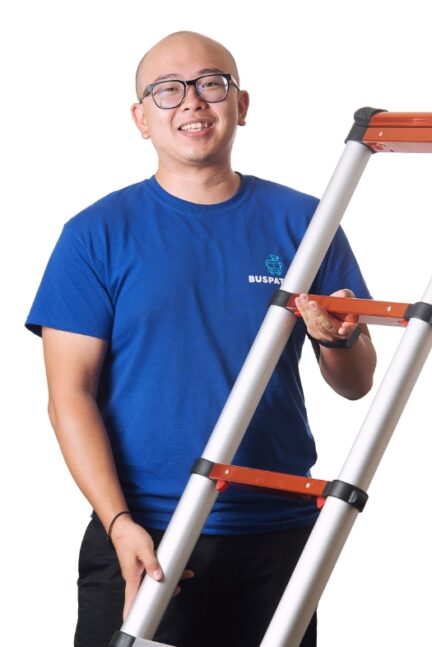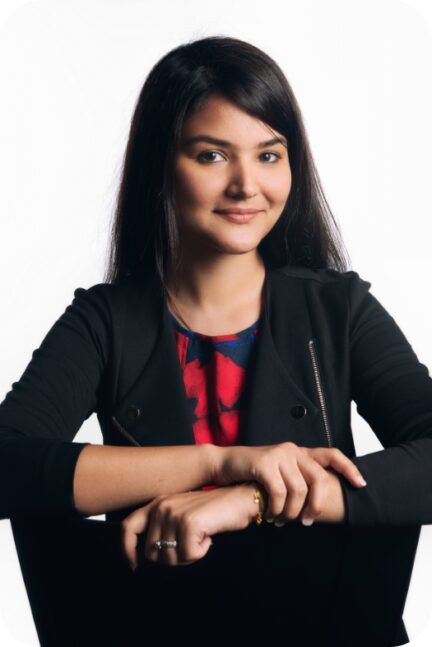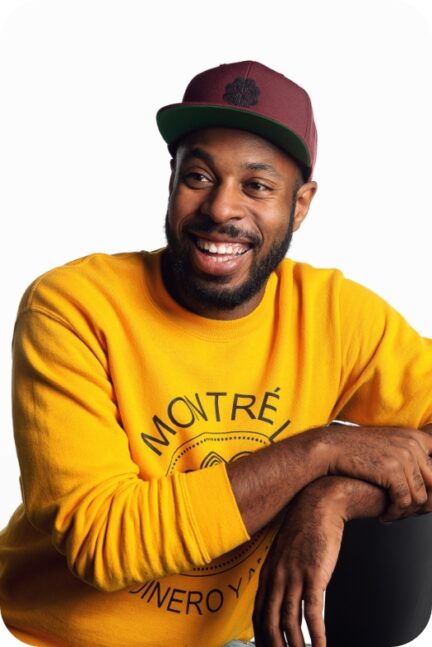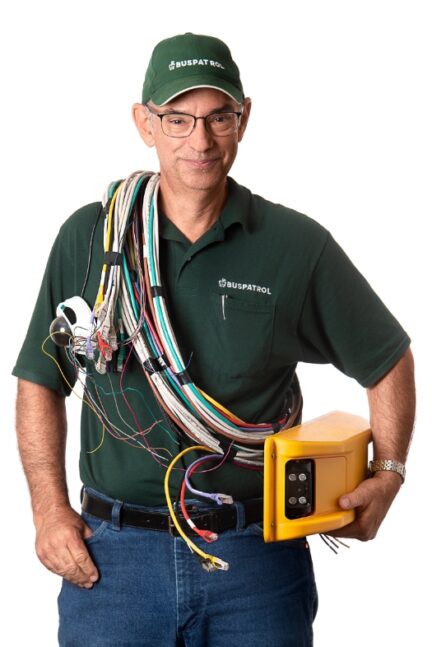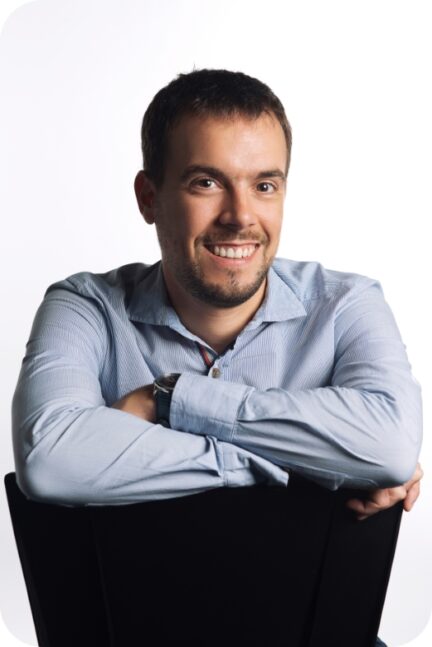 97% of Employees on Glassdoor Recommend BusPatrol
Thanks to BusPatrollers' feedback and reviews over the years, we've been lucky to be named a great place to work across North America.

Read our reviews