In the latest edition of Zoom into the BusPatrol Mission, we interview BusPatrol's Chief Technology Officer, Aleks.
Aleks has been here from the very beginning, joining the team when there were just two other people in the office. Based in Louisiana, Aleks first started developing the BusPatrol software AlertBus during his graduate studies at the University of New Orleans. With a background in coding, he was thrust into developing the front-end and back-end edge device platform.
Aleks has a passion for problem solving. After developing the hardware and the software to enhance student safety, he began asking: "How many school buses can we scale this to?", "How can we make this process easier for police and school boards?", and most importantly, "What next?"
I spoke with Aleks about his journey at BusPatrol, and how he has helped to maintain a culture of innovation as the company has grown.
Introducing Aleks, Chief Technology Officer at BusPatrol…
When did you first start working in school bus safety technology?
It was about 10 to 11 years ago! I received a call through a school network to jumpstart this idea of child safety platform development.
I was working on my graduate studies at the University of New Orleans and teaching some computer science courses. Over the next few years, I managed to snatch some of my best students to come and join BusPatrol. Since then, we've just been growing and growing. Mainly with students from the University of New Orleans in the first few years, and now we've expanded that search to every part of the country, and here we are.
What challenges did you face at the beginning compared to the challenges today?
There were definitely different sets of challenges back then than we have today. Of course, in the beginning stages of company growth there's a lot of adventure, a lot of unknown, uncharted territory. We were toying with the idea of deploying homemade computers on school buses. How can we make the bus ride more enjoyable and safer? How can we make kids' lives safer while commuting from schools to their homes, from homes to their schools? That's where we started coming up with different ideas. You can see how easy it is to come up with solutions to the existing problems that the riders are facing.
When did you first understand the extent of the problem of dangerous driving around school buses?
We have all taken a school bus, right? I've taken a school bus. I lived in a very remote neighborhood where a lot of kids took the school bus. It was a very stressful experience both for students, parents, bus drivers, and schools. Once you get on that bus and you look out of the window, you see people trying to go around the bus as much as possible.
School buses move slower than any other traffic, so people would always cut off the bus. When the bus stopped, they tried to go around the bus on the left and on the right side of the bus. You would think people would pay attention to the big, yellow clunk of metal that is transporting these kids with brightly flashing red lights and a stop-arm.
I've gone through a few bus drivers. Some of them are nice. Some of them are not nice. Some of them, I remember, would leave me at the wrong location that wasn't my home. Being new to the neighborhood, I got lost and it was also pouring rain. At the time, nobody could prove that. There was no technology to track the bus. There was no technology that could monitor the kids inside of the bus or traffic outside of the bus.
Everything that happened just happened. Sometimes the bus driver would get extremely mad, get out of the bus and start yelling at the traffic. But that only warns a few people, right?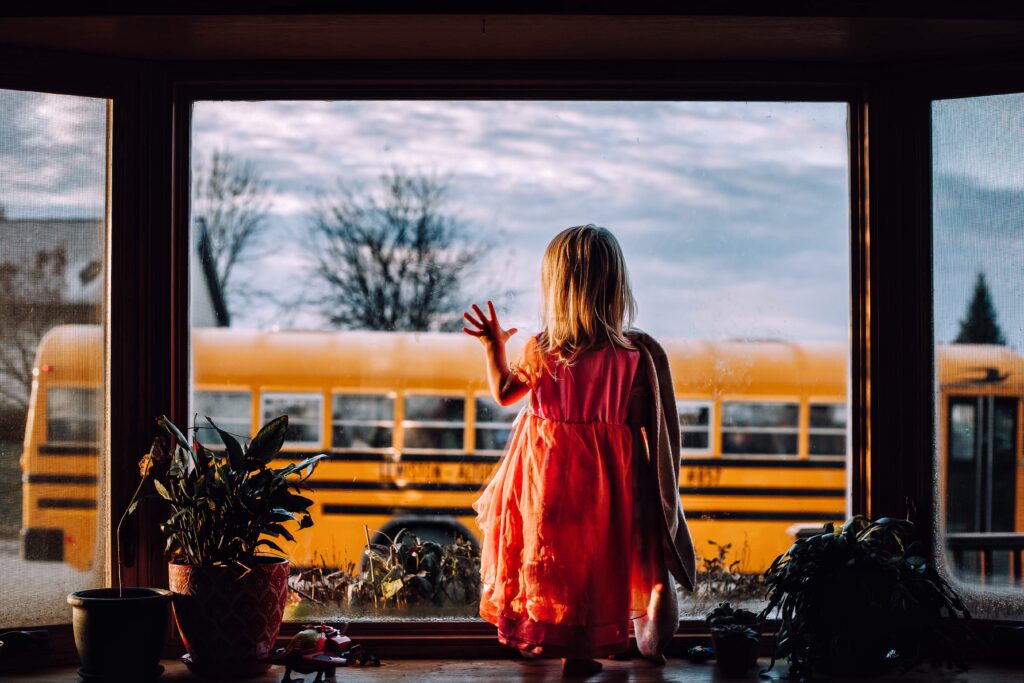 Can you describe the experience of developing the BusPatrol system from the beginning?
I've been involved with the company since its very early stages. The very first piece of equipment, we retrofitted and fit under a seat on a bus and connected some cameras. That was a great proof of concept. It gave me a visual into the future of what this technology can be, and what it is today.
Today it is a custom-made, embedded device that we design internally. The software that we designed and connected to that device sits on the back end of our infrastructure. Being involved in the entire process has been mind blowing. I would never have expected that we would be at this stage of the game where we're supporting thousands and thousands of buses. This entire experience has been very exploratory, nobody has done this before. It was really an adventure. It's like taking a trip to a destination that you've never been to. It's very exciting but you're full of adrenaline.
What coding languages do you use?
In the beginning, we chose the language that was the easiest and quickest for us to write. Since we moved to an embedded platform, we started using embedded Linux, and some more powerful back-end technologies of Amazon Web Services. We've progressed into C, C++, Python. On the backend, there's a lot of Ruby on Rails. There's a lot of Python coding for the artificial intelligence that powers our analytics. There's also a lot of AWS services that we utilize to bring our solution to what it is now.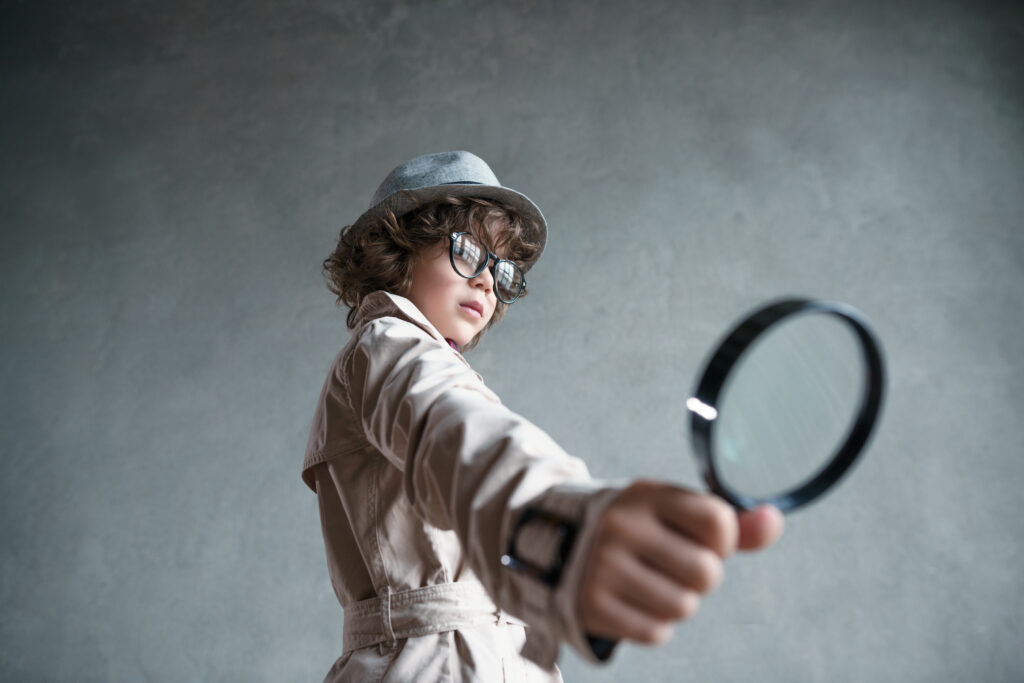 Let's zone in on the AI. BusPatrol is looking for data annotators and video reviewers. Will their work be able to train the AI? How does that work?
There's a lot of data that now comes from our edge devices. There's video and audio data, GPS data, and environmental data. For the past few years, we've been using that video data to train our models to recognize what's going on outside of the bus.
For example, what defines erratic driver behavior outside of the bus? What constitutes a stop-arm violation? Whether a driver is trying to pass a deployed stop-arm and the speeds that they're going at, right? So that's just outside of the bus.
Inside of the bus, what can we detect? The things that I experienced when I was taking the school bus was bullying, you know, somebody brought scissors or a utility knife or just a regular knife on board the school bus. We can use that data inside of the bus to observe and identify erratic child behavior. Right? Can we recognize weapons? Can we recognize knives, guns? Can we recognize not just objects, but can we recognize actions? When somebody is getting into a fight? What constitutes a distracted bus driver, right? Are they using their cell phones? Are they looking elsewhere and not on the road? Also, we can scan the entirety of the interior of the bus and see if there are any children left on the bus after the bus driver parks their vehicle.
How would you describe the culture at BusPatrol?
I really enjoy working with the people at the office. I consider us to be no-nonsense, folks, right? We're all tech nerds, mostly introverts, but when it comes to tech, we're all extroverts. The amount of ideas that are exchanged at the office that touch on our technology that touch every day technology, problems and solutions is immense. Working with those brilliant minds is definitely like consuming a lot of good coffee! We have times of the day where we meet and exchange ideas on how to solve certain sets of problems that are in front of us. Then we spend the rest of the day solving those problems. We solve those problems in teams.
We're in constant communication between or among each other. We have multiple online channels, for the folks who work remotely, for the folks who work across the border, and we use video chats almost constantly.
Some people are pulled up in our office, on our big screens, with video feeds – constant video feeds around the clock. It's not all just work, right? No meeting goes by without cracking some nerdy jokes.